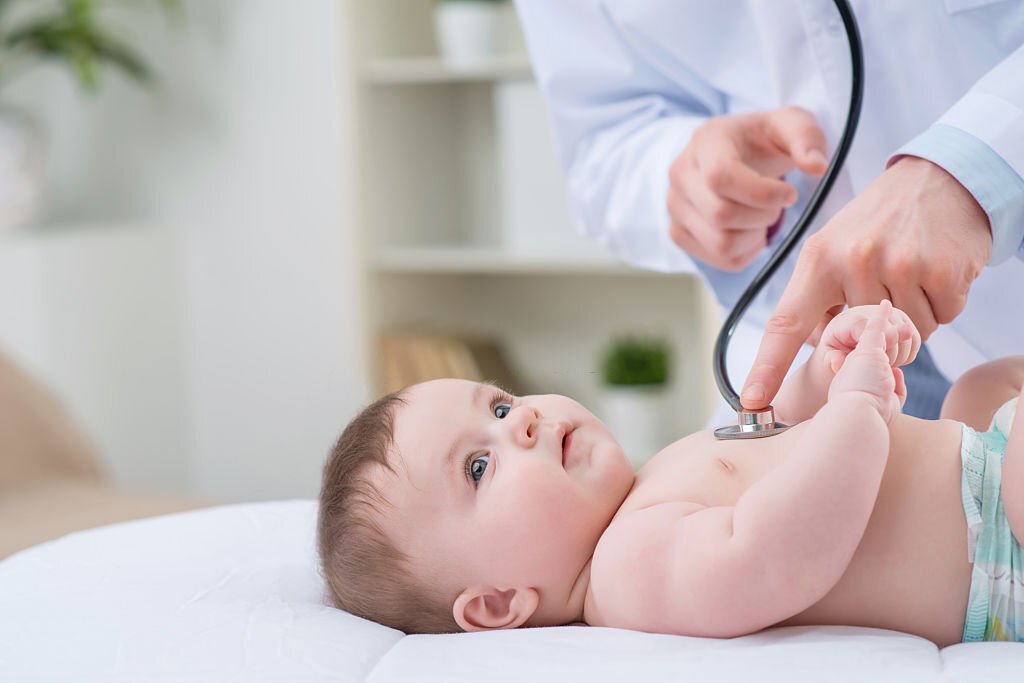 When medicating your child, one size, dosage form, or flavor sometimes does not fit all. That's when it's time for you and your physician to call NewportCenter Compounding Pharmacy in Newport for pediatric compounding. We can custom-make your child's medication to meet their needs.
Each child is unique. Variations in size, weight, allergies, and drug tolerance can pose a problem when dealing only with commercially available medications. Our specialized pediatric compounding pharmacy can aid in formulating a medicine that will meet your child's needs. 
Many children have difficulty swallowing capsules or tablets. Pediatricians and compounding pharmacists can collaborate to discover alternative dose forms for kids. It may include syrups, lollipops, gummies, freezer pops, and lozenges.
Our Newport Beach Pediatrics can flavor liquid medications to make them easier for children. This is particularly important with medicines that must be taken for an extended period. With a choice of almost 50 FLAVORS, we can make just about any medication taste better!
For infants, we even have many prescription diaper rash formulas.
Potential Medication Needs Of Kids
Analgesics

Antibiotics/antivirals

Diaper Rash Treatment

Dye-free medications

Head lice treatment

Premature apnea therapy

Psoriasis/eczema medications

Stimulant drug trials

Sugar-free medications

Topical anesthetics
Anise Apple 
Apple-Caramel
Apple-Cinnamon 
Apricot 
Apricot Creme 
Banana 
Banana Creme 
Banana-Vanilla 
Blackberry 
Blueberry 
Blueberry-Marshmallow 
Blue Raspberry 
Bubble Gum 
Butter 
Butter Rum 
Butterscotch 
Butterscotch-Maple 
Caramel 
Chocolate 
Chocolate Peanut Butter 
Chocolate-Mint 
Chocolate-Marshmallow
Cinnamon 
Cinnamon-Peppermint 
Lemon 
Lemon Custard 
Lemon-Lime 
Lemon-Root 
Orange 
Orange-Lemon 
Orange-Mint 
Orange-Peach 
Orange-Pineapple 
Peach 
Peach-Butter 
Pineapple 
Pineapple-Banana Creme 
Strawberry 
Strawberry Creme 
Strawberry Cheesecake 
Tangerine 
Tangerine-Marshmallow 
Tropical Punch 
Tutti Frutti 
Tutti Frutti Cinnamon 
Tutti Frutti Marshmallow 
Vanilla 
Vanilla Butternut 
Watermelon 
Our pediatric Dentist in Newport Beach formulated compound medication in different forms for keeping the ease of kids in mind. 
Capsules

Dauber Bottle

Emollient Cream

Gummies

Injectables

Inhalation devices

Lip Balm Applicators

Lollipops

Ophthalmic Preparations

Oral Syringes

Otic Medications

Pediatric dosing bottle

Transdermal Gel

Popsicles

Suppositories

Troches
Our pediatric compounding pharmacy offers the following remedies to manage diaper rashes –
Formula #1600

Peruvian Balsam

Boric Acid

Zinc Oxide Formula #3700

Cholestyramine Ointment Formula #0212

Aluminum Hydroxide

Castor Oil USP

Benzoin Tincture

Phenol Liquified USP

Wax

Petrolatum USP Formula #1537

Peruvian Balsam
Castor Oil USP

Boric Acid

Zinc Oxide

Mineral Oil

Petrolatum USP Formula #1968

Peruvian Balsam

Castor Oil USP

Zinc Oxide USP

Miconazole Nitrate USP

Cornstarch

Emollient Cream

Petrolatum USP
Find Personalized Solutions for Pediatric Medications -
You want the best for your child's health as a parent or caregiver. NewportCenter Compounding Pharmacy understands the challenges that come with administering medications to children. 
Our dedicated pharmacist in Newport Beach, CA, crafts customized pediatric drugs in easier forms for kids. From flavored suspensions to innovative transdermal options, we are here to make medication time a little easier for parents and childrens.
Faqs for Newport Pediatrics-